dah lama dah..enty ni dok dalam draf jer..
bila nak buat..ada jer keja time tu
nie..free sikit, terus buat ni..

apa lagi Mummy Ayu..drama korea yg baru la...
he he he
"Jelously Incarnate"
citer nie..memang Mummy Ayu dok tunggu2 sbb suka dengan lakonan heroin tu..Hyo Jin
dia berlakon dalam
Master Sun
&
Its Okay Its Love
memang best!!
and hero nya pun....pernah berlakon dalam cerita
Oh My Ghost!
so...harus la Mummy Ayu dok tunggu2 and layan..
antara pelakon lain..dalam Jelousy Incarnate ni....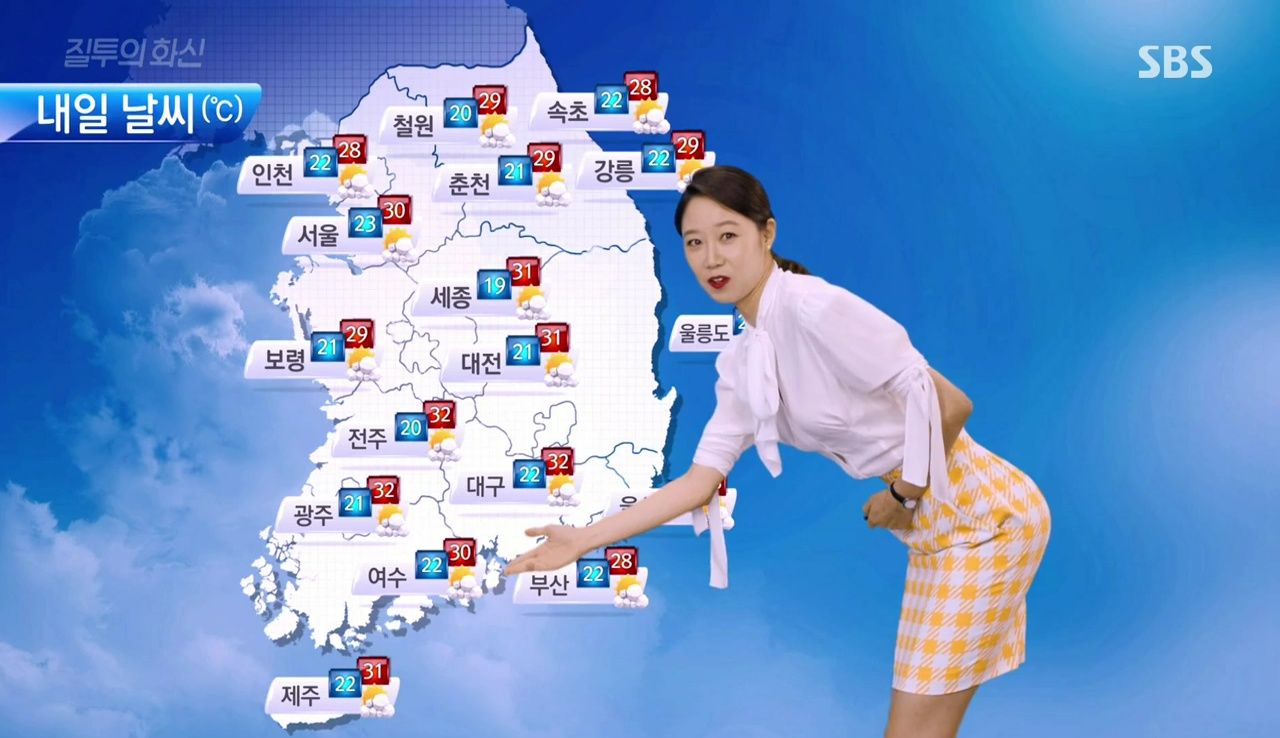 dia minat ngan hero Hwa Sin ..... 3 tahun
kira secret admire la
sbb Hwa Sin tak minat pun ngan Pyo Na Ri

nie plak......second hero yg sgt 'hot' ....Jung Won
and I wish he is our 1st hero..
dia nie..cousin merangkap BFF kepada 1st hero..

Pyo Na Ri.. jumpa Jung Won dalam flight nak ke Bangkok
and..duduk sebelah2..
Jung Won ni sgt gentleman..walaupun Pyo N a Ri terduduk seat dia
dia tak kisah pun
and..mcm2 la..
but..bila sampai kat airport..masing2 ke haluan masing2
pas tu..baru Pyo Na Ri jumpa ngan Hwa Sin ni
Pyo Na Ri kena siapkan Hwa Sin utk sesi shooting
and..time tu...terpegang dada Hwa Sin
and..dia terasa something
serius..time ni lawak betul
sbb selamba jer dia raba2 dada Hwa Sin
yg Hwa Sin nie of coz la marah..
Pyo Na Ri rasa mcm ada ketulan kat dada Hwa Sin
and..dia suruh Hwa Sin gie check..
sbb rasa tu sama mcm nenek & mak dia
and..both of..mak & nenek Pyo Na Ri nie dah mati sbb breast cancer
lagi la mengamuk Hwa Sin ni..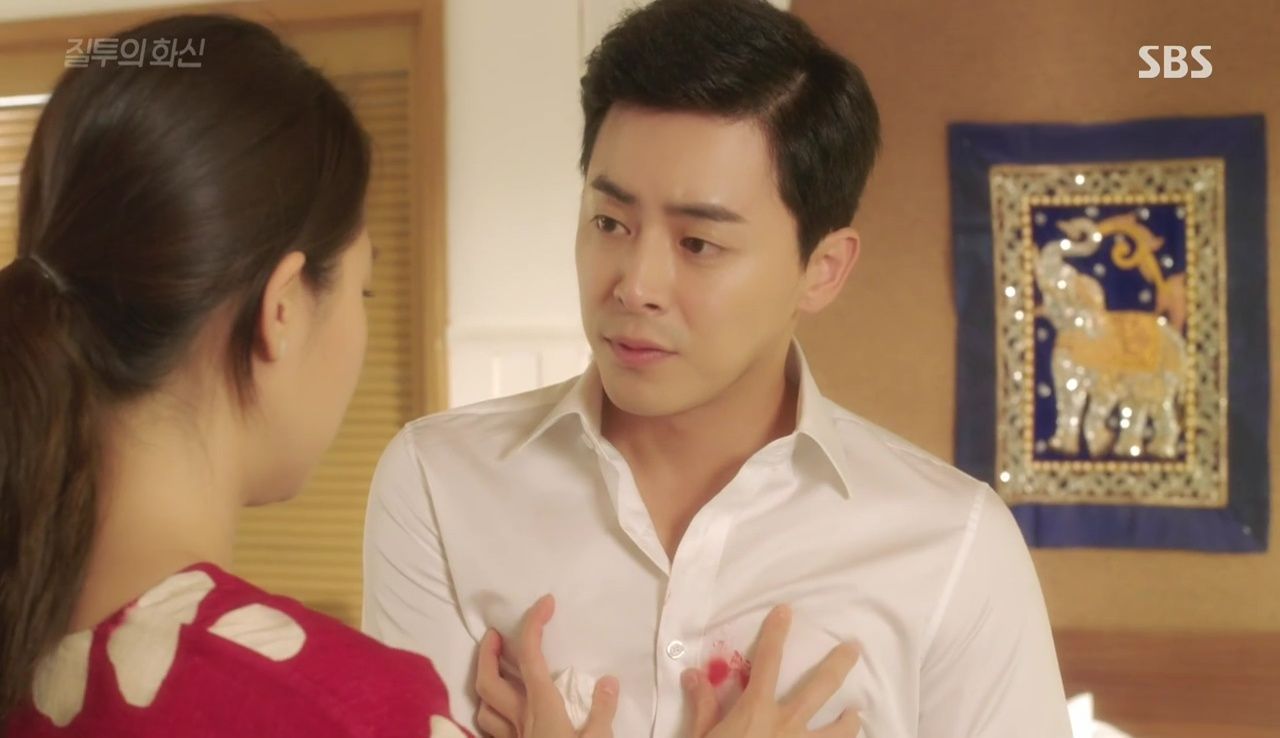 sbb dia kata dia lelaki..lelaki mana kena breast cancer
punya la dia nafikan
masa shooting pun..Hwa Sin badmood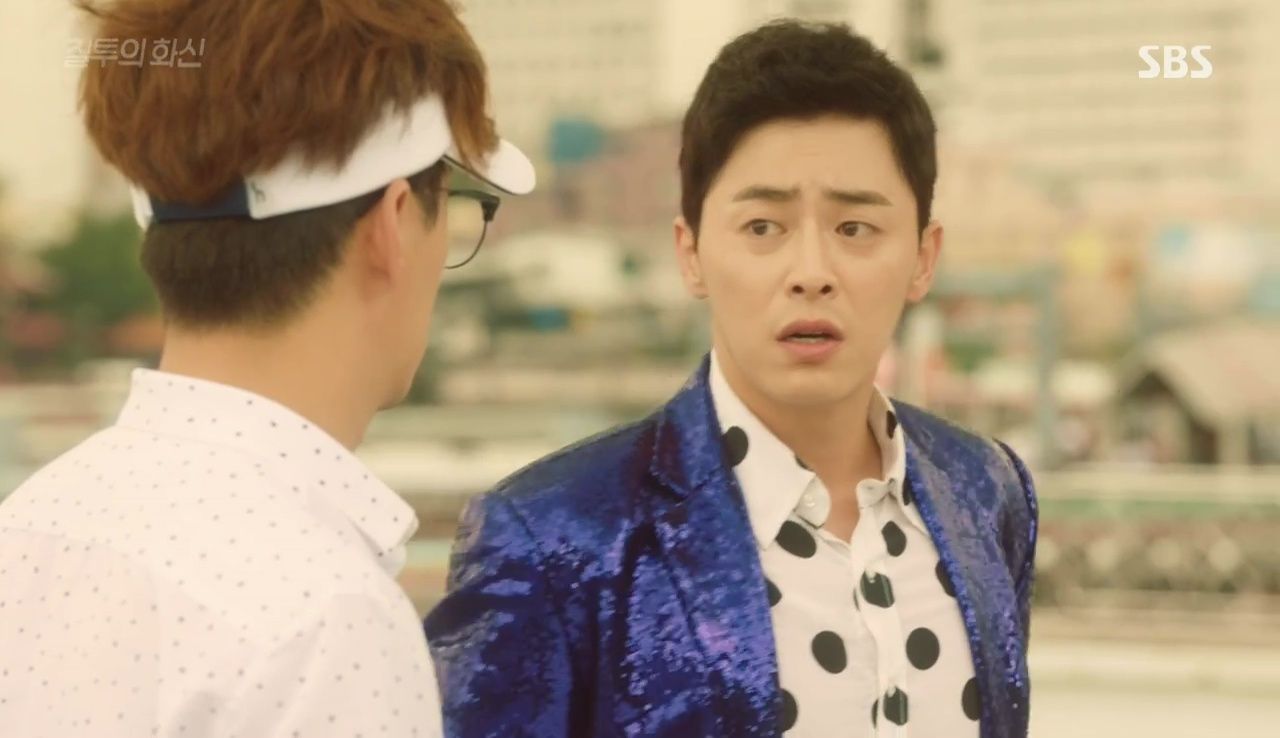 jenuh la diaorang layan
sampaikan Jung Won ni sampai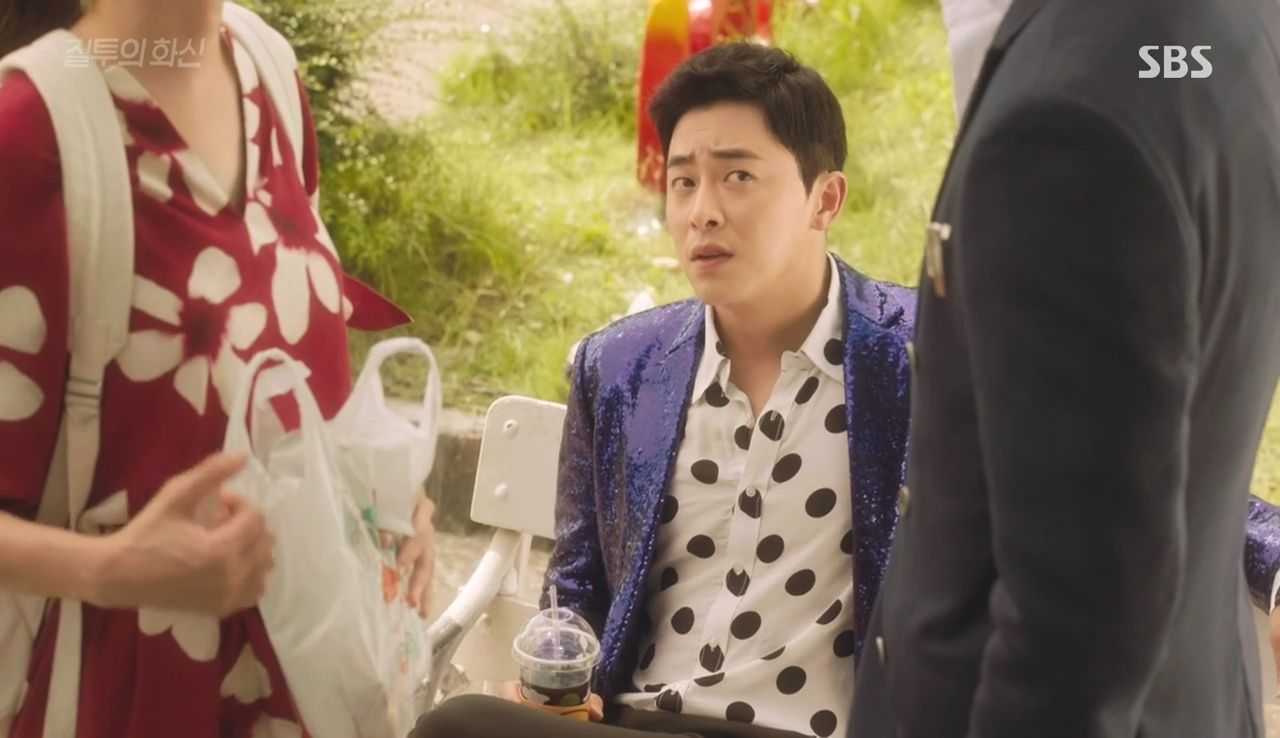 but..dia Hwa Sin tak puas hati bila Jung Wong kenal ngan Pyo Na Ri
and..Jung Won layan baik jer ngan Pyo Na Ri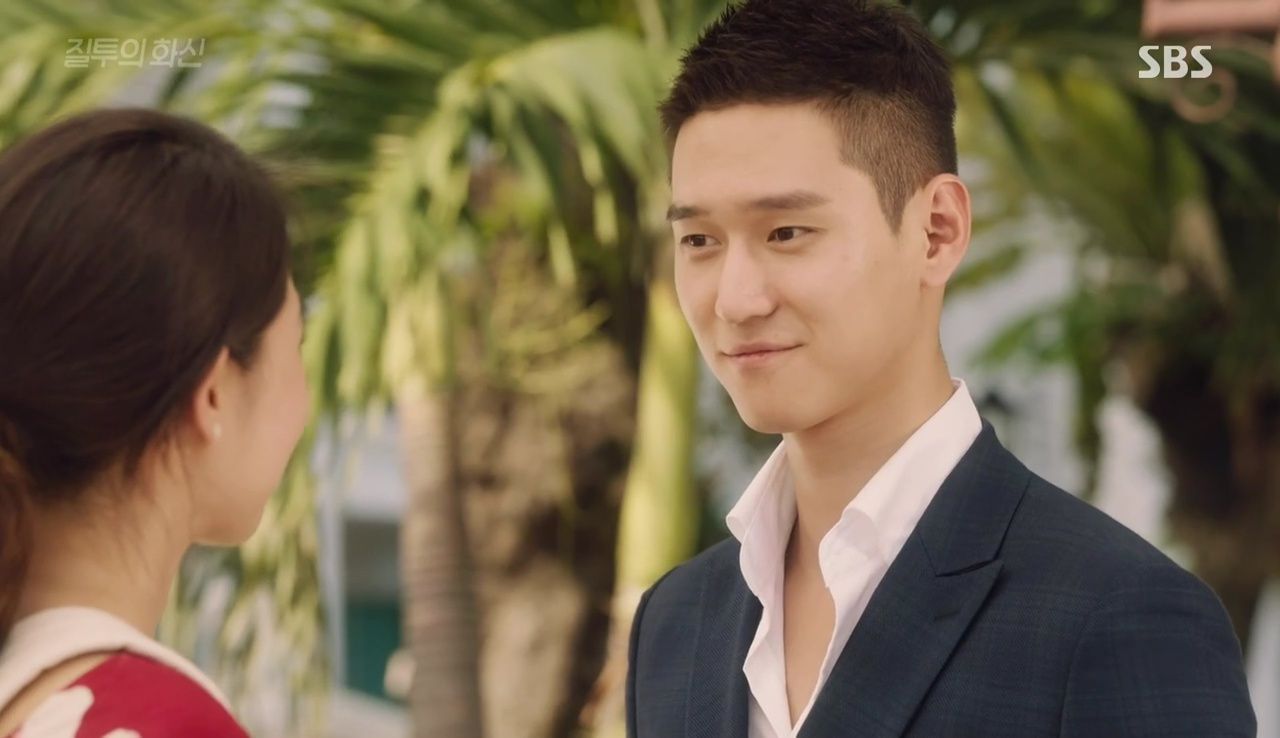 Pyo Na Ri pun tak sangka Jung Won still perasan dia
alahai..sweet nya..

Hwa Sin nak gi makan ngan Jung Won
Jung Won ajak Pyo Na Ri sekali
but Hwa Sin tak kasi..
sekali hujan turun..Pyo Na Ri....kasi la payung kat diaorang berdua
but masing2 dok tolak2..
sekali..diaorang payung bertiga
but..bila kita bunyi..
Jung Won spontan jer tarik peluk Pyo Na Ri
ala..sweet lagi
mau kena kencing manis kalau dapat boyfriend mcm ni
balik Korea....semua pun balik Korea
mcm2 lagi yg jadi
and..banyak lagi adegan sweet antara Pyo Na Ri ngan Jung Won
sweet, romantic, caring .. yg alahai..serius cair la
kalau korang nak cair sama..kena la layan citer ni
so far...citer ni dah sampai ep 10..kat korea and kat astro pun
minggu ni..masuk ep 11 & ep 12
kat korea...hari rabu & khamis
kat astro .. hari khamis & jumaat
sampai episod 10 ni
Pyo Na Ri memang dah rapat and kira mcm official dah couple ngan Jung Won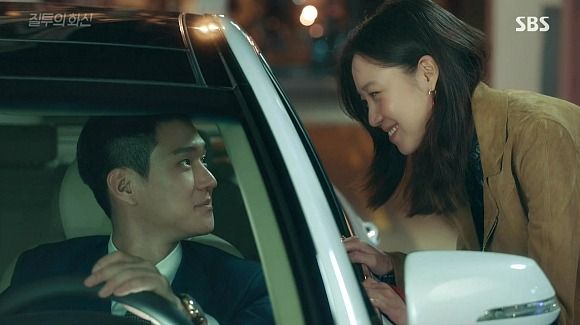 walaupun ditentang & dihalang oleh mak Jung Won
while Hwa Sin plak...
dah mula sedar yg dia pun suka ngan Pyo Na Ri
and..at the end..ep 10 tu
Jung Wong terdengar perbualan Hwa Sin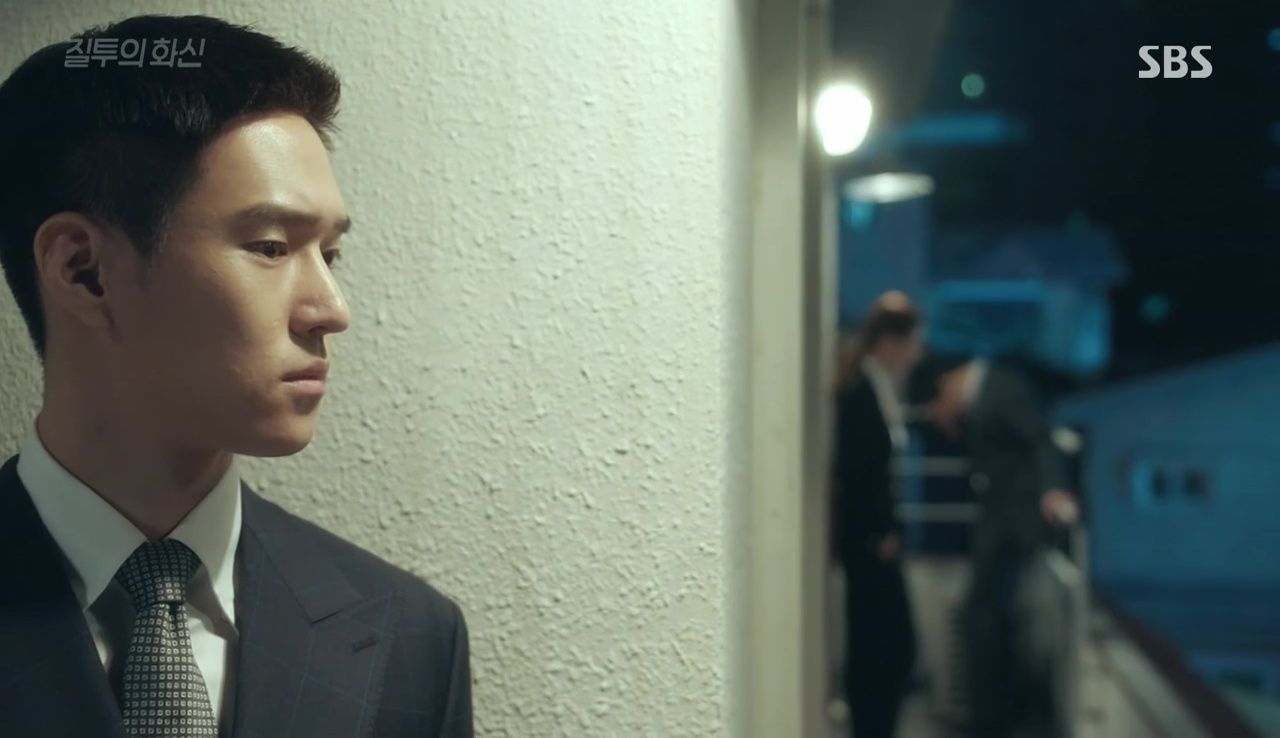 yg Hwa Sin suka kat Pyo Na Ri and dia sanggup pertaruhkan persahabatan dia dengan Jung Won
utk cuba dapatkan Pyo Na Ri.. sbb Pyo Na Ri pernah suka kat dia.. 3 tahun lepas
ala...suspen plak
takkan diaorang nak gaduh sbb perempun
kena la tunggu..rabu ni
best!!!
kalau nak tgk online
leh klik kat sini
dramalove
kissasian
dramanice