jumaat lepas .. as usual keluar lunch ngan Net
emm..dok pikir2 nak makan kat mana
Net ajak makan burger..kat sini..
"Killer Gourmet Burgers"
kat The Gardens..
emm.... nama pun dah menarik
Mummy Ayu..okay saja
so..kami gie la sana
order....sama2....
kami amik fries...
"Kimci Fries and Bulgogi Beef"
yum yum
memang cedap
tapi banyak nya
nasib amik satu jer
pas tu..utk burges
Mummy Ayu pilih "Truffle Swiss Mushroom"
Net plak pilih "Bella Bomb Tower"
and nie la rupanya...
dua2 pun cedap
daging burger dia sgt juicy & cedap
and...burger dia pun besar
us...posing2 kejab
Mummy Ayu
and...
Notti Netti
:-)
antara menu yg ada kat situ
serius...banyak sangat pilihan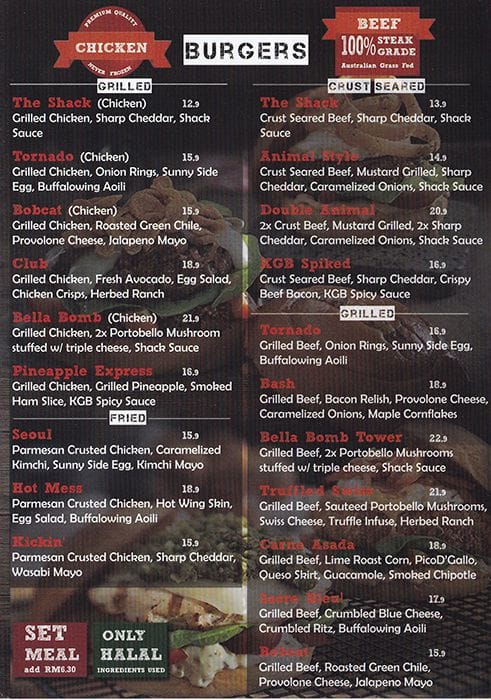 best kan??
sapa yg suka makan burger..
harus try burger kat sini
harganya.... a bit pricey
but..worth it!!
"Killer Gourmet Burger"... memang killer!!!!