dah lama dah abis layan cita nie
tapi....hari ni la baru berkesempatan nak review cita ni
Kill Me, Heal Me
serius..cita nie best
but...jalan cita yg sgt lain..walaupun ada skt persamaan.. (skt sgt la)
Kill Me, Heal Me
mengisahkan pasal hero ni.. Do Hyun lakonan Ji Sung
waris tunggal kpd syarikat nenek dia..
Do Hyu
n ni ada DID -

dissociative identity disorder
dia ada lebih dr personaliti dlm badan dia
sbb tu la dia duduk luar negara..utk soroknya sakit dia
but..salah satu personaliti dlm badan dia..bawa dia balik Korea
kat sini la semua cita bermula...
satu malam....heroin ni... Oh Ri Jin....
but..time tu dia lum tau..
yg dia jumpa tu..bukan Do Hyun
tapi...Shin Se Gi
emm...mata dia ... mengancam gitu
watak yg Mummy Ayu paling suka..antara banyak2 tu...
and..Se Gi kata...
Oh Ri Jin yg panggil dia
jenuh la diaorang berdua gaduh mlm tu
and..Se Gi ..pandai bermain kata2..
sampai tergoda gak la heroin
tapi..its not the end..but a beginning
Oh Ri Jin nie..doktor physiology...tahun pertama..
once..Se Gi tahu dia doktor..
Se Gi tak suka jugak
but..dia still cari gak Ri Jin
sbb....Ri Jin la dia wujud
emm...confius kan?
nanti ..dah nak abis..baru faham
kenapa sbb Ri Jin..Se Gi ni wujud
Oh Ri Jin...ni ada abang kembar....Oh Ri On
Ri On nie..penulis novel misteri..Omega
tapi dia sorok kan identiti dia..
dia sayang & caring sgt kat adik dia..Ri Jin ni
but..memang perasan..yg dia ada hati kat adik kembar dia
ait..adik beradik kembar pun ada hati???
hah...diaorang bukan adik beradik kembar betul...
Ri Jin ni..anak angkat kpd family diaorang
both of the pun tau...but..diaorang dibesarkan sama2...
dari kecil..dr umur 8 tahun mcm tu
so..memang dah mesra
selain dr Se Gi..ada watak2 lain dlm Do Hyun..
antaranya..
Perry Park
dia ni...watak orang tua yg berumur 40 tahun
suka memancing, suka buat bom sendiri..
suka minum, suka party..
lawak jer watak ni..
Yo Sub
watak ni....seorang remaja 17 tahun
dia ni..mcm dah give up
so..selalu cuba nak bunuh diri
gantung diri la, terjun bangunan la
but...Ri Jin..dpt control & nasihat dia...
Yo Sub ni...kembar ngan Yo Naa
remaja perempuan..17 tahun
so girly sgt..
tiap kali dia muncul..mesti gaduh ngan Ri Jin
Ri Jin..paling susah nak control dia
sbb aktif sgt
but..dia minat ngan Ri On..kembar Ri Jin
lawak sgt time tu
bila Yo Naa nie jumpa Ri On..
terlompat2..nak kiss, nak peluk
dok.."oppa, oppa"
comel & lawak jer..
selain dr tu..ada Nana
watak budak perempuan 7 tahun
tapi Nana nie jarang muncul
and..bila dia muncul..
org mcm tak perasan sgt
cuma..bila ada teddy bear..tau la Nana muncul..kejab
sorang lagi....Mr X
Mr X ni pun..mcm Nana
muncul jarang2..
and...last2 baru tau...kenapa Mr X ni wujud
and..siapa Mr X ni..
actually..
dah last2 tu..baru tau...
kenapa semua personaliti ni wujud..
kenapa & siapa?
antara banyak2 watak tu..
watak yg paling banyak muncul
of coz la...Se Gi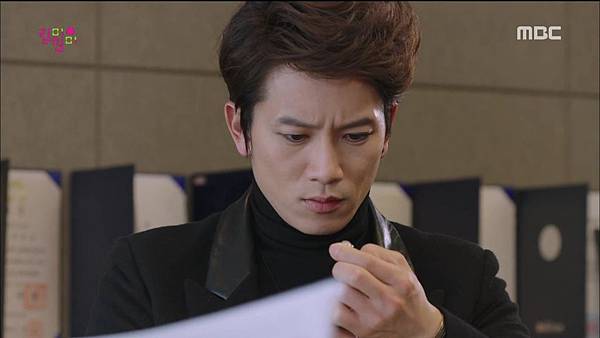 Se Gi ni....watak yg paling kuat sekali
and..watak Se Gi la yg paling awal muncul..
masa Do Hyun ni..umur 7 tahun
emm....
oleh sbb cita nie dah lama,
Mummy Ayu cita jer la yer...
kisah nya...mcm nie
masa diaorang kecik2...
Do Hyun ni..anak orang kaya tu
but anak isteri kedua..
isteri pertama...mak kepada Oh Ri Jin ni....dah diceraikan oleh bapak Do Hyun nie
sbb perkahwinan diaorang..diaturkan oleh family
bapak Do Hyun tak suka & sbb tu la diaorang bercerai
lepas bercerai...mak Ri Jin ke luar negara & kawin ngan bf lama
dpt la Ri Jin...which is nama asal dia...Do Hyun
tapi hubby dia mati....
and..bapak mentua dia...ajak dia balik and..tlg uruskan business
and..dia daftarkan Ri Jin/ Do Hyun ni..dgn nama family
jadilah Cha Do Hyun.....aka Oh Ri Jin
balik korea....diaorg happy jer
yg Do Hyun yg lelaki ni plak...anak dgn isteri kedua
isteri kedua dia insist....daftarkan anak dia dlm keluarga Cha
so....bapak Do Hyun bawa anak lelaki dia balik rumah tu..
nampak budak perempuan ni...
and..dia tak suka..marah..
tak kasi anak dia kawan sama2...
selalu kurung budak perempuan tu..kat basement
tapi ....Do Hyun mesti dtg curi2...nak main sama2
mak budak perempuan tu..mati
so..lagi senang la budak perempuan tu..kena dera..(sort of dera la kan)
Do Hyun selalu protect budak perempuan ...
and..satu hari..Do Hyun ajak budak perempuan ni lari
but..kantoi ngan bapa dia..
time tu la....1st time Se Gi muncul..
utk selamatkan budak perempuan tu
dia bakar rumah
supaya bapa dia stop pukul
time tu la....budak perempuan tu..diselamatkan oleh mak angkat dia..
(mak kepada Ri On)
and..time tu gak la...nama dia ditukarkan kepada Oh Ri Jin..
jadi kembar kepada Oh Ri On
dia lupa semua sejarah silam dia..
and..budak lelaki tu plak...
ditukarkan kpd Cha Do Hyun....nama budak perempuan tu
but...dia betulkan dlm pendaftaran..kepada budak lelaki
kiranya..diaorang saling berkaitan since kecik..
and....bila diaorang jumpa besar ni..masing2 mengubati diri masing2..
kesian & sedih sgt bila masing2 dah ingat
personaliti yg muncul tu pun..
bersebab..

Se Gi..utk protect Ri Jin
since kecik..dia muncul
tu la sbb Se Gi ckp.....Ri Jin yg panggil dia
Perry Park....utk ingatkan bapa Do Hyun
bapa Do Hyun nie..baik pd asalnya
tapi....dia jadi pemarah since jumpa Ri Jin nie
bapa dia..suka mancing & cita2 nak ada bot
sbb tu la Perry Park tu muncul..
sbg tanda ingatan utk bapa dia
Nana...sbb teddy bear Oh Ri Jin..masa kecik tu..nama Nana
sebenarnya..Nana tu...watak Ri Jin masa kecik
Mr. X.....bapa kepada Oh Ri Jin
waktu diaorang kecik...Ri Jin pernah cita
yg bapa dia..dah takde..
tapi selalu tgk & jaga dia
tu konon2..Mr X
yg Yo Sub & Yo Na ni...
yg berdua nie..tak faham sgt
apa pun..last2 tu...Do Hyun ni sembuh jugak
semua watak2 tu..hilang
and..Oh Ri Jin sempat..say good bye kat semua watak
sedih sgt time tu
paling sedih..of coz time nak say good bye kat Se Gi
sbb Se Gi ni..byk tolong protect dia
walau pun ganas & kasar ... tapi dia baik sgt
ending..of coz la happy ending
suka..suka....!!!
sapa nak tgk...online
or..mcm Mummy Ayu..tgk kat hp..kat www.gooddrama.co/mobile
# panjang lebar entry Mummy Ayu kali nie..he he he..