mula mula...memang Mummy Ayu tak de niat nak layan cerita ni
ingat..biar dulu la
sbb dok layan cita Doctor & Uncontrollably Fond
dah dua cita korea dah..so..biar la dulu
but..ramai yg cakap...citer nie best..
emm...try la tgk
sekali dah mula..
semalam settle 4 episod dah
cita nie la..
W-Two World
terjebak sudah
now..dah 3 citer korea dok layan
pening gak but..tiga2 pun best
so..layan!!!
pelakon2 nya..
cerita ni....lain dr lain
jalan cerita yg sgt unik
Yeon Joo.. seorang doktor....
dia ni..anak kepada sorang penulis komik yg sgt terkenal
semua nya berubah bila ketua dia....rupanya salah sorang peminat komik bapak dia 'W'
ketua dia..nak tau cita utk next episod komik tu
and start dr tu.. Yeon Joo terlibat dlm segalanya..
dia ke ofis bapak dia
but tetiba plak time tu bapak dia hilang
and..time tu jugak..tetiba dia ditarik masuk ke dalam alam komik tu
and selamat kan watak utama komik tu...
Kang Chul
masa tu....memang ending episod komik tu..Kang Chul tu berdarah2..
dia kena tembak
and..Yeon Joo tolong and selamatkan Kang Chul
and...kembali ke dunia dia balik..
Yeon Jeo ni pun heran la
and..bila dia balik..
dia baru tau..yg dia dah jadi salah satu watak dlm komik bapak dia tu
emm..pelik but menarik kan?
hah..tu la pasal Mummy Ayu terjebak tu...
Mummy Ayu pun tak tau kenapa
bapak Yeon Joo ni marah sgt ngan Kang Chul..watak utama komik dia tu
mcm2 dia buat nak bunuh watak Kang Chul tu..
1st...masa nie..
2nd dia nak bunuh masa Kang Chul kat sepital,..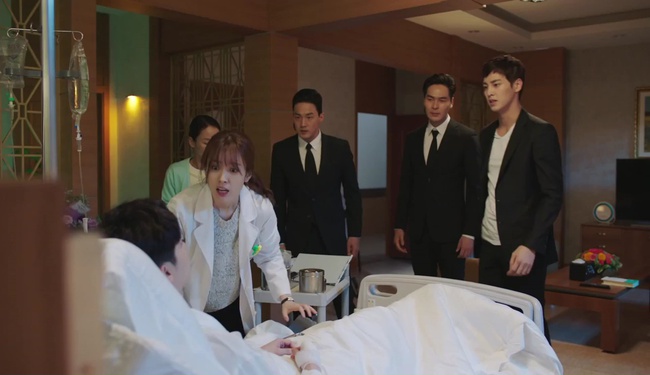 time tu pun.. Yeon Joo sempat selamatkan Kang Chul
and..nie second time dia jumpa Kang Chul...
semua pun heran la..mcm mana Yeon Joo tau
but Yeon Joo tak kan lah nak ckp..yg diaorang semua tu..watak2 dlm komik bapak dia
Kang Chul..excited bila jumpa Yeon Joo
sbb..mcm2 dia nak tau
and...dia rasa yg Yeon Chul ni.....ada something connection ngan hidup dia
kali ketiga jumpa....and kali ketiga Yeon Joo masuk dlm duani komik
time nie..kelakar and sweet pun ada
sbb Kang Chul sgt romantik & caring
but..Yeon Joo mcm panik and...nak cepat kuar
mcm2 dia try..utk abiskan episod tu
lempang and kiss Kang Chul
ha ha ha..lawak jer
and...setiap apa yg berlaku..masa Yeon Joo kat sana
ada dalam komik tu
and..time tu..bukan bapak dia yg lukis
and..bapak dia pun tak boleh nak kawal
how???? tu lum tau lagi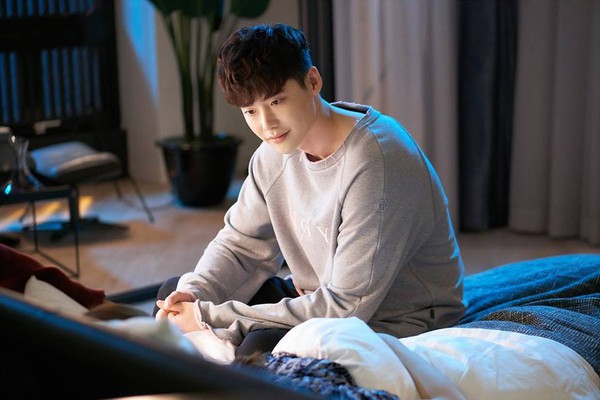 comel & sweet sgt Kang Chul ni
dia sgt caring pasal Yeon Joo
citer ni..baru episod 4 kat Korea
kat Astro pun ada but Mummy Ayu tak tau hari apa
sbb Mummy Ayu tgk cita ni pun online jer...
citer ni sampai 16 episod jer
setiap hari Rabu & Khamis..kat Korea
sama ngan citer
Uncontrollably Fond
so....lusa...hari khamis..
Mummy Ayu pun confius..nak tgk citer mana dulu ni
sbb dua2 pun best
but..maybe tgk citer nie dulu kot
sbb..ending part 4 hari tu..
Kang Chul plak dapat keluar dr dunia komik
mcm suspen kan?
best best!!!