lama tak update pasal cita korea
(lagi lama tak update pasal novel...emmmm)
okay...baru2 ni..Mummy Ayu dah abis layan 2 cita korea yg best!!
one of it is....
"Previleged"
as usual..cita korea ni ada banyak tajuk
cita ni..dikenali gak..."High Society" dll....
cita nie menarik....
sbb pelakon2 dia...
hensem & cun2..
plus .. lakonan diaorang sebelum2 ni pun..memang best
plus jalan cerita dia pun..menariks
so...harus la Mummy Ayu pun terjebak melayan nya..
jom baca sinopsis sikit....
and..baca sikit pasal watak2 dlm cita ni..
okay..
jom baca sinopsis & review....versi Mummy Ayu plak
:-)
Uee~ heroin dlm cita ni..plus dia la watak utama..
Yoon Ha (Uee) dia ni anak orang kaya
but...dia nak berdikari and nak cuba berjaya atas usaha sendiri
so..dia kerja sambilan di pasaraya...
and..kat situ dia berkawan baik dgn..Ji Yi
Ji Yi...anak orang biasa2 jer
but..dia baik hati & rajin sbb nak kehidupan yg lebih baik
Ji Yi tak tau...kawan baik dia Yoon ha ni anak org kaya
so..dia ok..and selalu kasi semangat kat Yoon Ha
Ji Yi ni...minat sgt ngan Ketua Bahagian baru.kat pasaraya yg diaorang kerja tu...
Joon Ki
Ji Yi ingat Joon Ki ni..anak kaya, hensem and baik hati
but sebenarnya... Joon Ki ni pun...anak orang biasa2 jer
mcm Ji Yi
but...Joon Ki tekad nak ubah nasib diri dia
dia tak nak diperkecilkan sbb dia miskin
Joon Ki ni plak... berkawan baik ngan Chang Soo
Chang Soo ni....anak orang kaya...
bakal mewarisi syarikat bapak dia..
emm....nampak mcm pening gak la kan?
but..bila dah faham..ok jer..
ok..mula2....of coz la...
yg kaya mesti la ngan yg kaya kan
family diaorang setkan utk Yoon Ha berjumpa ngan Chang Soo
so...Chang Soo pun minta Joon Ki siasat background Yoon Ha ni..
bila time diaorang berjumpa..Yoon Ha saja buat perangai
untuk gagalkan pertemuan tu
Chang Soo pun sama..tak suka
and..kat situ la bermula
semuanya mula bertukar..
dalam masa Ji Yi cuba nak pikat Joon Ki
dia terserempak dgn Chang Soo
and Chang Soo rasa Ji Yi ni menariks...
and...dalam masa yg sama
Yoon Ha cuba utk rapatkan Joon Ki ngan Ji Yi
but....dia plak rasa Joon Ki nie menarik & lain dr lelaki lain
em...dah twist kat situ .. kan?
so....dr situ la...diaorang bermula..
Yoon Ha dengan Joon Ki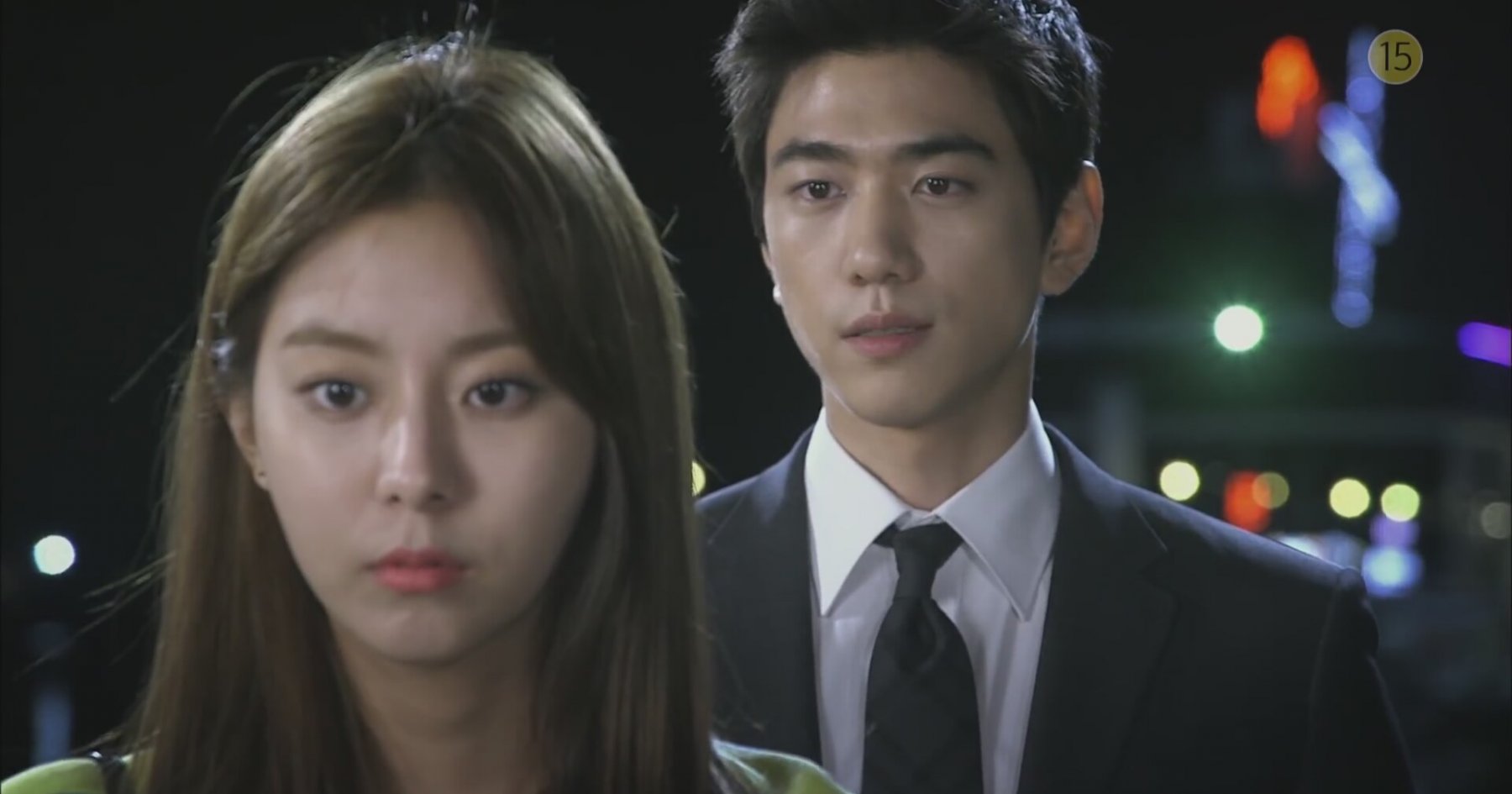 and
Ji Yi dengan Chang Soo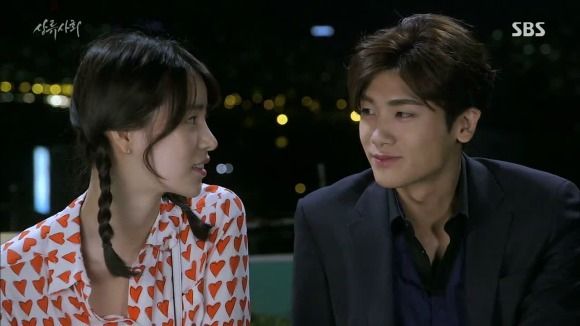 time ni best & sweet sgt
dua2 couple pun...romantik gitu
but..takkan la leh senang2 nak happy
masing2 ada halangan nya..
halangan nya pun...menariks and lain dr yg lain..
yg Yoon Ha ngan Joon Ki ni...terhalang
sbb... Yoon Ha dpt tau.yg Joon Ki just gunakan dia jer..
utk capai matlamat dia...nak berjaya & ubah hidup dia
Yoon Ha tak tau yg Joon Ki dah tau dia anak orang kaya
tapi..masa Yoon Ha dapat tau..time tu Joon Ki dah betul2 suka kat dia
Joon Ki join company Yoon Ha
and..dia banyak tolong Yoon Ha utk berjaya
and..time tu..dia cuba tawan hati & pujuk Yoon Ha balik...
berjaya kah??
yg Ji Yi & Chang Soo plak..
halangan keluarga Chang Soo
perbezaan darjat..nie alasan standard
but..mak Chang Soo tak sanggup tgk anak dia
last2 mengalah jugak
but..time tu..Ji Yi plak....
emm....
akhirnya...?
kesian sgt kat masing2 time ni
cedih..
but.....
ending nya..of coz happy ending
:-)
best!!!
jalan cerita yg menariks...
memang layan
ada gak isu keluarga..berebutkan hak yg lebih tinggi
but isu persahabatan & relationship diaorang berempat ni..main story la
layan!!