assalamualaikum
salam isnin
good morning semua!!!
jumaat lepas
PM kita dah umumkan utk sambungan lagi
PKP Fasa ke 3
15 apr - 28 apr
semua org x suka
but ini yg terbaik utk kita semua
so far..Malaysia dah banyak tunjukkan impovement
bilangan pesakit yg sembuh meningkat
bilangan pesakit baru menurun
alhamdulillah
so...teruskan apa yg dah kita buat sekarang ni
yg mana kena kuarantin tu..
kuarantin di rumah ke, kuantantin di pusat kuantantin ke
behave...ikut arahan yg diarahkan
geram baca isu kluster kayangan tu
tolongkan kesian pd kakitangan KKM kita
jgn la mcm2...
do respect each other
so that people will respect us back
and utk pelajar2 yg x boleh balik tu pun
please la faham
kerajaan dah fikirkan yg terbaik
bukan korang je yg kena
ramai yg kena
kalau org lain boleh, kenapa korang x boleh
iyer...jauh dgn family
faham
but dlm masa & keadaan sekarang ni
tolong la...jgn fikirkan diri sendiri je
pd yg dijangkiti virus covid 19 ni plak
please take care
ikut arahan doktor & nurse
and...stay positif...
in sya Allah...ramai yg dah sembuh pun
doktor & nurse..staff KKM akan buat yg terbaik
pd semua staff KKM
doktor, nurse, pembantu perubatan
staff di klinik kesihatan, hospital
di bahagian mana pun ada
thank you so much!!!
jasa anda semua amatlah dihargai
stay strong, stay safe!!!
moga anda semua dilindungi & dirahmati Allah
aamiin...
and..pd yg kena duduk rumah tu
emmm....
tolong lah..tolong!!!
just stay at home!!!
ramai lagi yg nak duduk rumah
but kena kerja
(mcm Mummy Ayu ni)
polis2, askar2, doktor2, nurse2,
and ramai lagi la
but..diaorang semua kena kerja
frontliners kita tu
dah letih
ada yg dah lama x balik,
ada yg kena kerja longhours,
ada yg sunburn kena jaga roadblox
muka berbelang....muka bertanda2..sbb kena pakai facemask tu lama
kita yg pakai kejab2 pun dah lemas kan
bayangkan diaorang yg kena pakai lama2 tu
staff KKM tu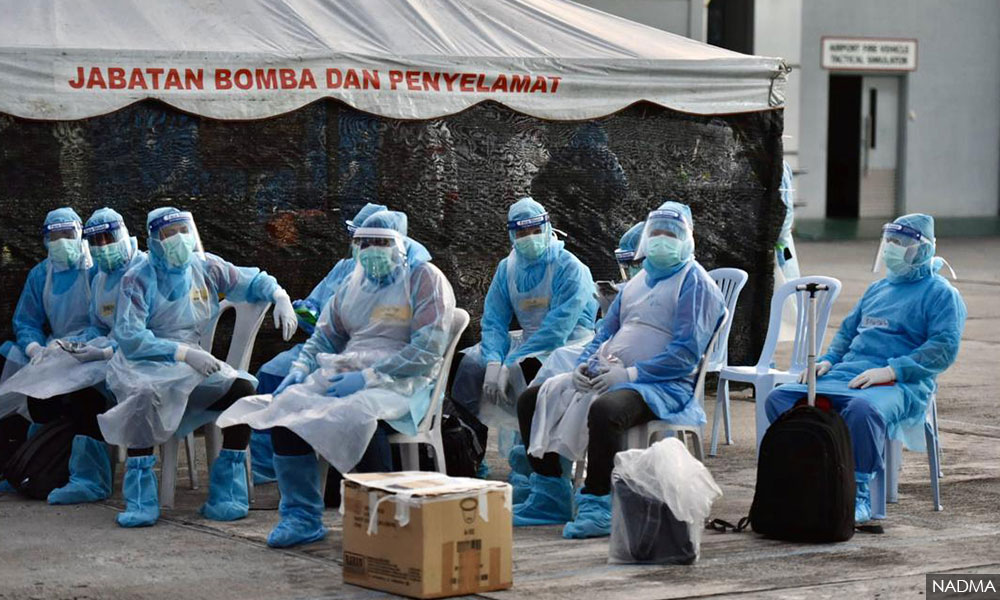 bukan takat facemask
gloves berlapis2
sut PPE tu lagi
Allahuakbar
kesian diaorang tau
tolong la...
stay at home!!!